NOHS-BIS NOHSG GCHB. CH. Joyslyn MLS Dakota Wind Breaker ROM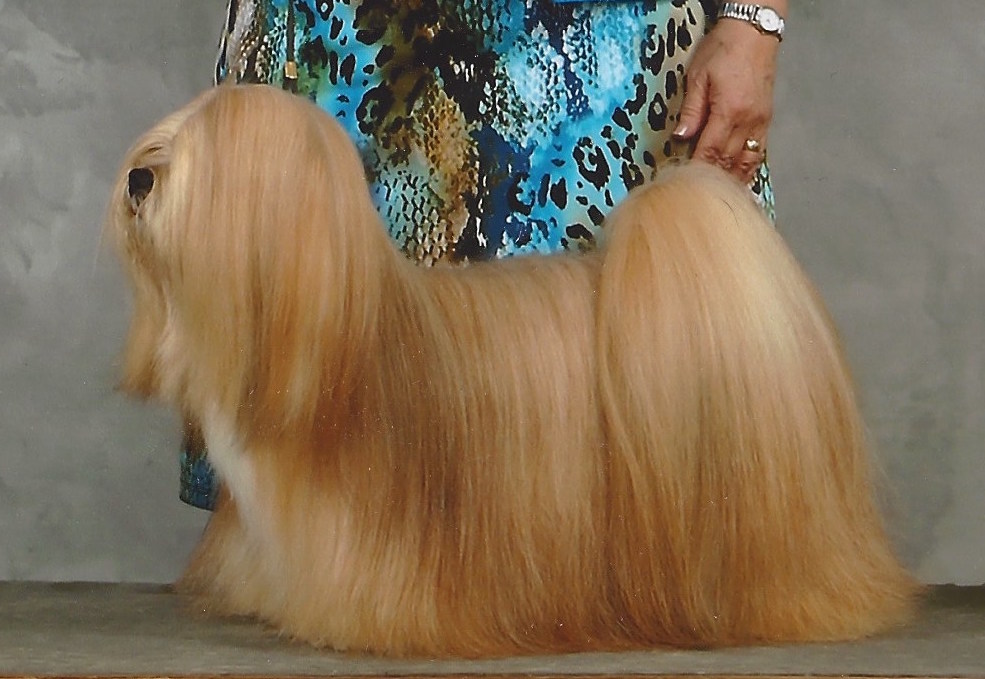 NOHS-BIS NOHSG GCHB. CH. Joyslyn MLS Dakota Wind Breaker ROM("Josh")
See Josh's pedigree
Josh caught my eye even as a young puppy in litter of six, and he has never disappointed me.
Read Josh's story and see photos as he grew from a promising puppy to an adult that fulfilled that promise.
Here are pictures of Josh at 6 weeks and 15 weeks old.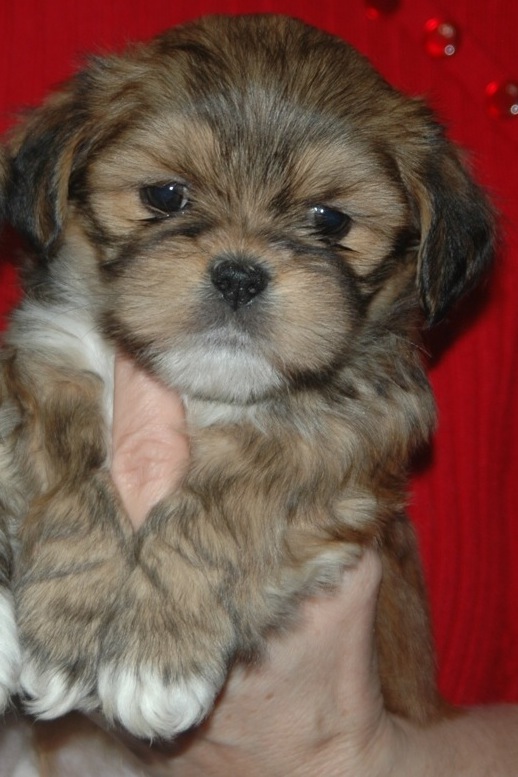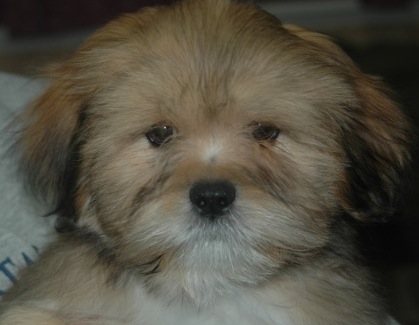 At age 4 months, Josh went to his first dog show to participate in the Beginner Puppy Competition.
He won first place in the Non-sporting Group! He was off to a great start!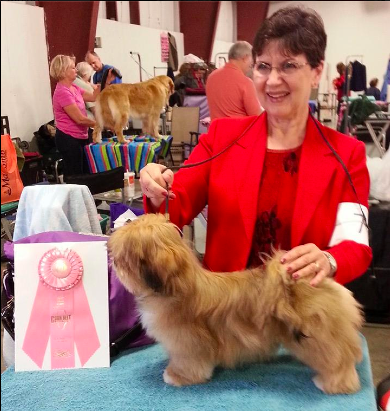 At age 5 months, Josh was entered in his second Beginner Puppy Competition.
He not only took first place in the Non-sporting Group, he also won Best Beginner Puppy in Show!

When he was 6 months old and eligible to compete in point shows, he continued his winning ways through summer and into fall, earning 8 points.
In October, we attended the ALAC National Specialty, where he was awarded Reserve Winners Dog, at age 9 months.
That win, since it was at a national specialty also earned him a 3-point major, the first one awarded to a male at an ALAC National. I was so proud of him!

Here's Josh, on his first birthday, January 16, 2015.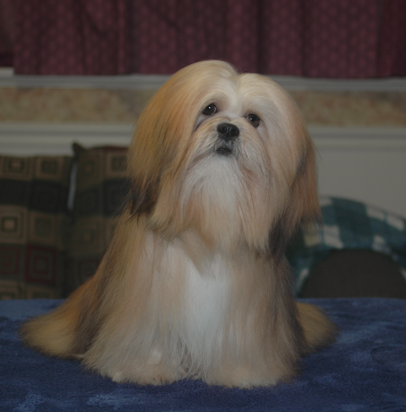 Josh finished his championship with a 3 point major in March 2015.

Josh was shown in Best of Breed competition from May - September in 2015.
He and I participated in AKC's National Owner-Handled Series (NOHS) and Josh finished the year as the Number 1 Owner-Handled Lhasa Apso.
He won numerous Group placements plus a NOHS Best in Show!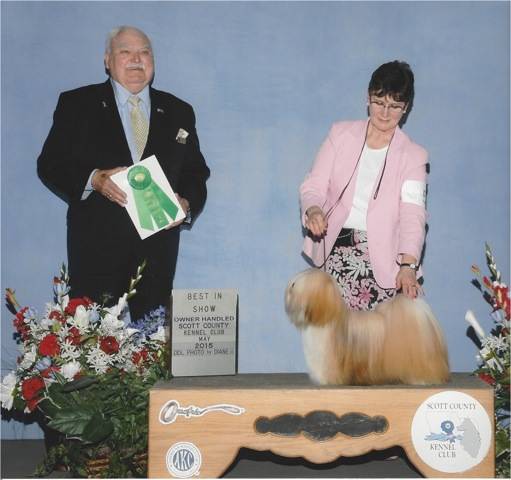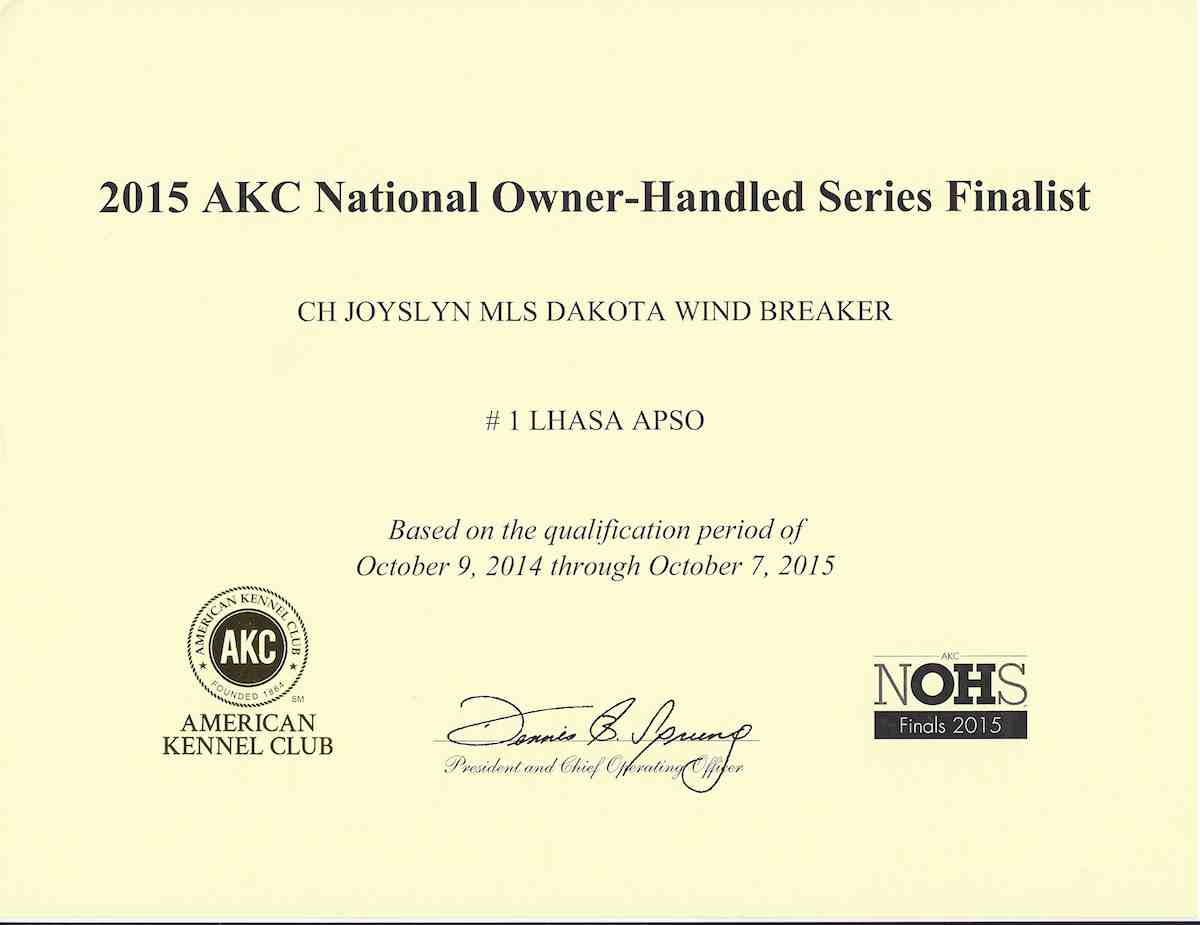 Josh earned his Grand Championship title on February 21, 2016 and continued his winning ways.
Below: Josh takes Owner-Handled Group 1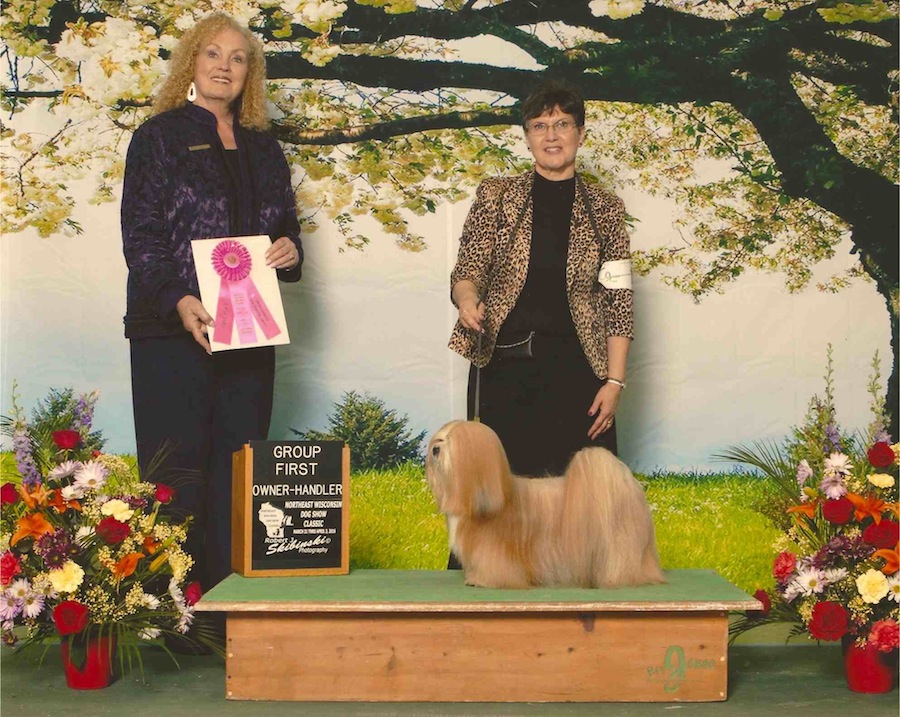 Josh has been successful in both the regular Non-Sporting Group and the Owner-Handled Non-Sporting Group.
Below are photos that are just a sampling of his many wins.
Are we proud of this guy? You bet!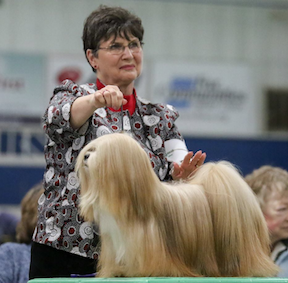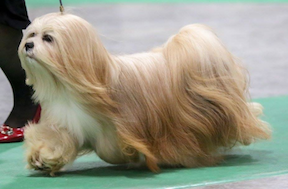 Josh at a show, waiting for the judge to exam him...and Josh on the move!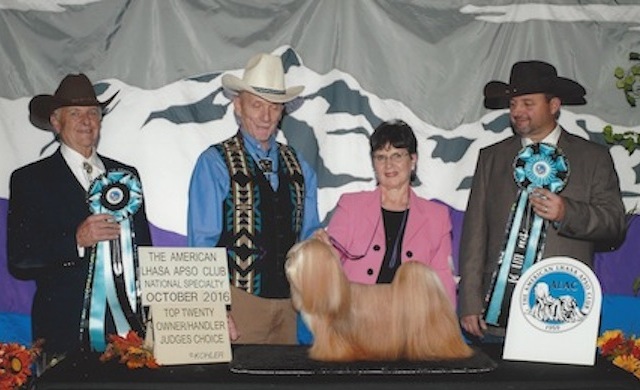 A highlight at the 2016 National Specialty: Josh is awarded "Judges Choice - Owner Handled" in the Top 20 Competition!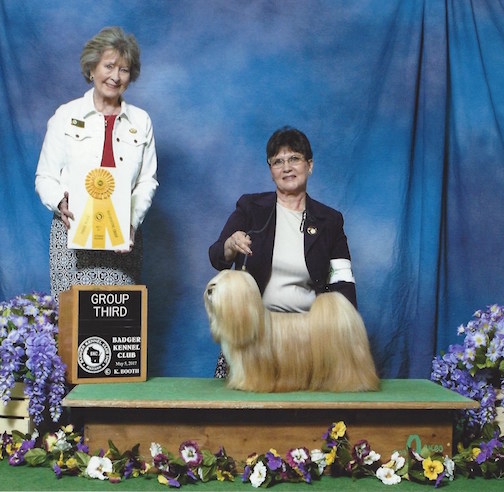 Group Placement.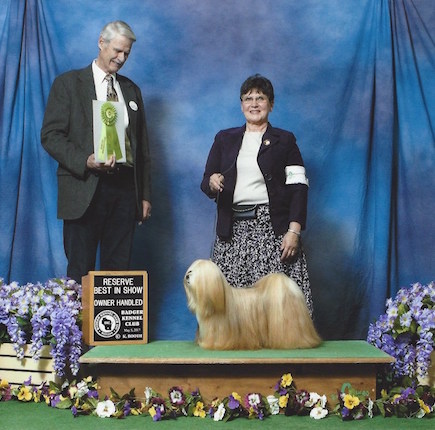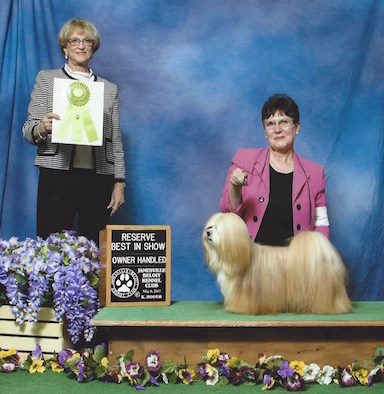 Josh won back-to-back Owner-Handled Reserve Bests in Show.
Josh earned his Bronze level Grand Championship on July 1, 2017.



Meet Josh's parents: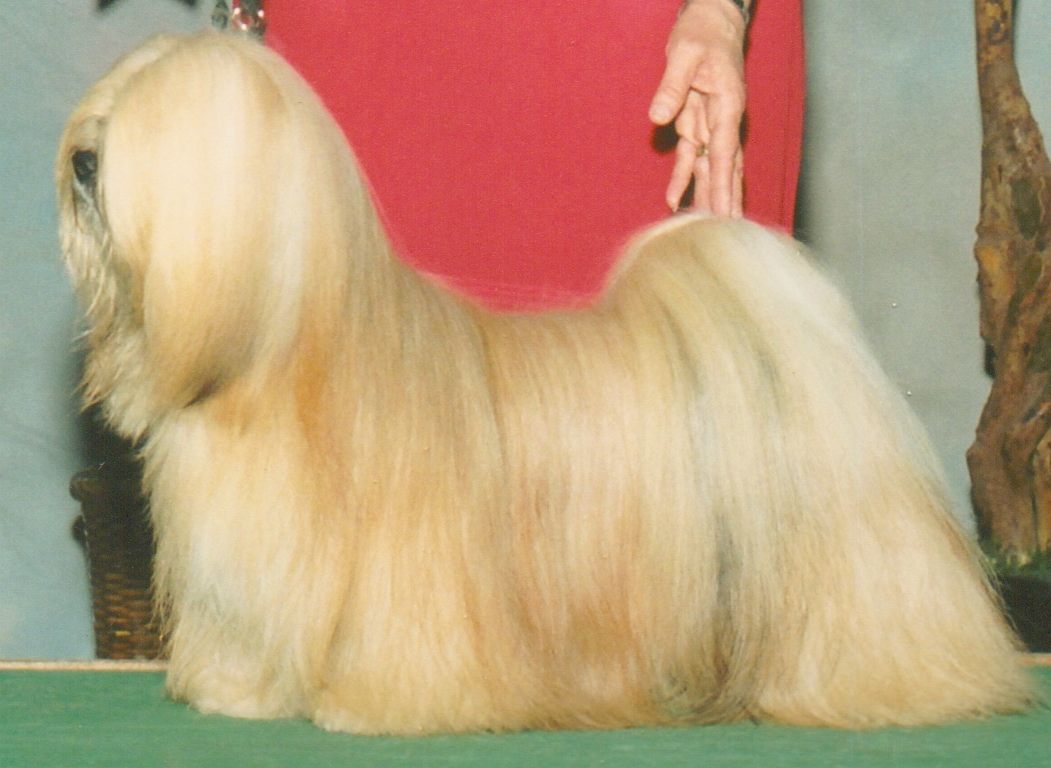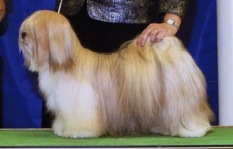 Sire: GCh. Ch. Joyslyn's Heartbreaker and Dam: Ch. MLS Dakota Dancing in the Wind at Joyslyn