Ch. Joyslyn's Highly Classified
See Duncan's Pedigree

Meet Duncan, better known to AKC as "Ch.Joyslyn's Highly Classified."

Here is Duncan at age 8 weeks.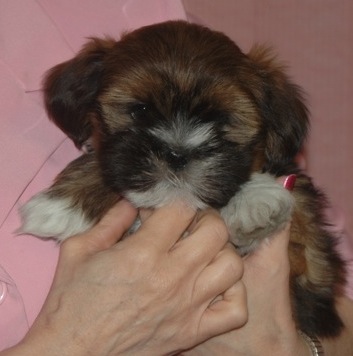 Duncan at 3.5 months, practicing to be a show dog.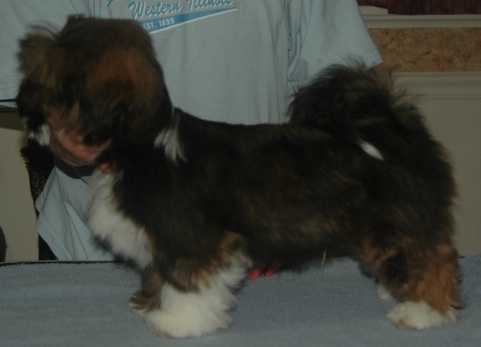 <
Duncan at age 9 months.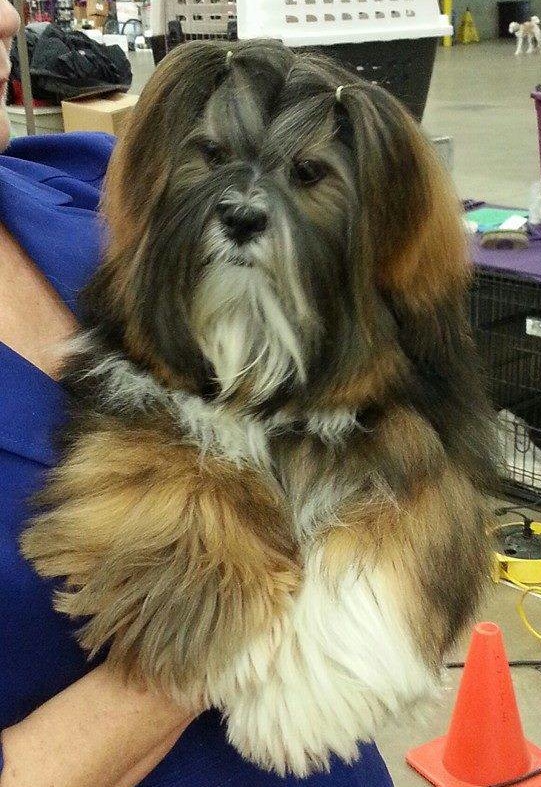 Duncan proved to be another big winner for us. By 10 months old he'd earned both majors, going into the new year needing only two points to finish.

Here's a photo of him when he turned a year old on January 23, 2014.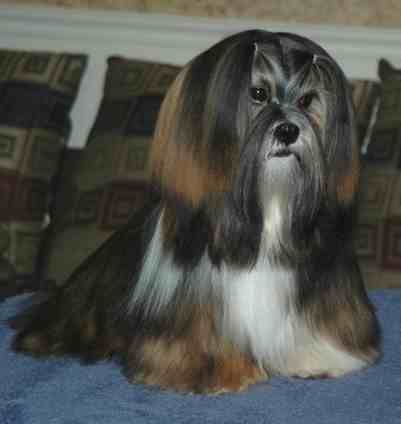 Many exhibitors and judges remarked on Duncan's color. They'd ask, "What do you call that color?" I would just reply, "I call it beautiful and unique." It was indeed eye-catching.
Duncan won the last point he needed for his championship on Mother's Day, when he was 15 months old. It was a nice Mother's Day present!
Here's Duncan at age 18 months.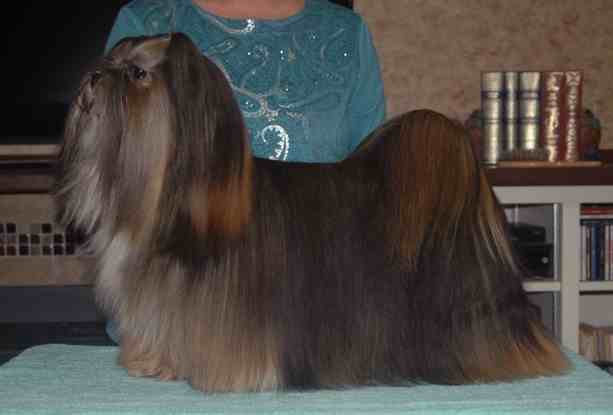 Meet Duncan's Parents:
Left: Duncan's sire, Ch. Takashi's Codename Zebra (Zorro). Right: Duncan's Dam, Ch. Joyslyn's Midnight Enchantment (Raven).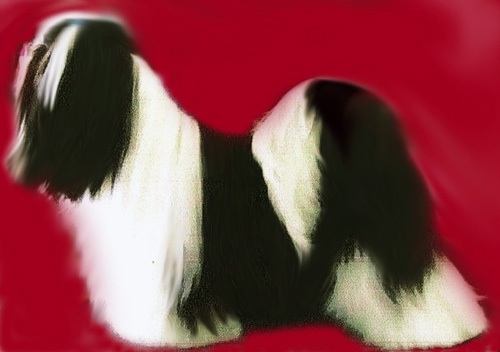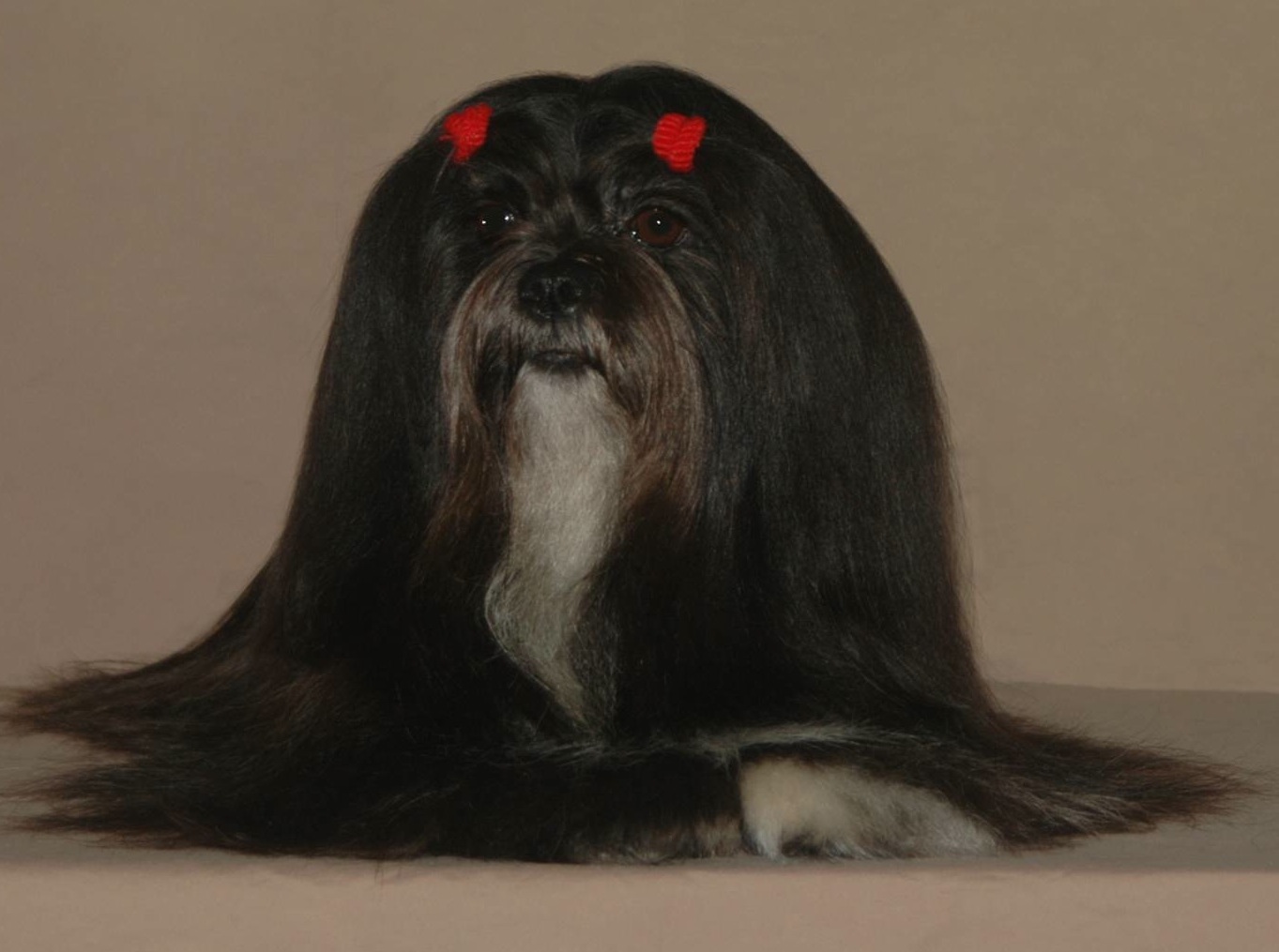 Back to Pedigree Directory