CH Joyslyn's Moonlight Beckons
CH Joyslyn's Moonlight Beckons ("Bekka")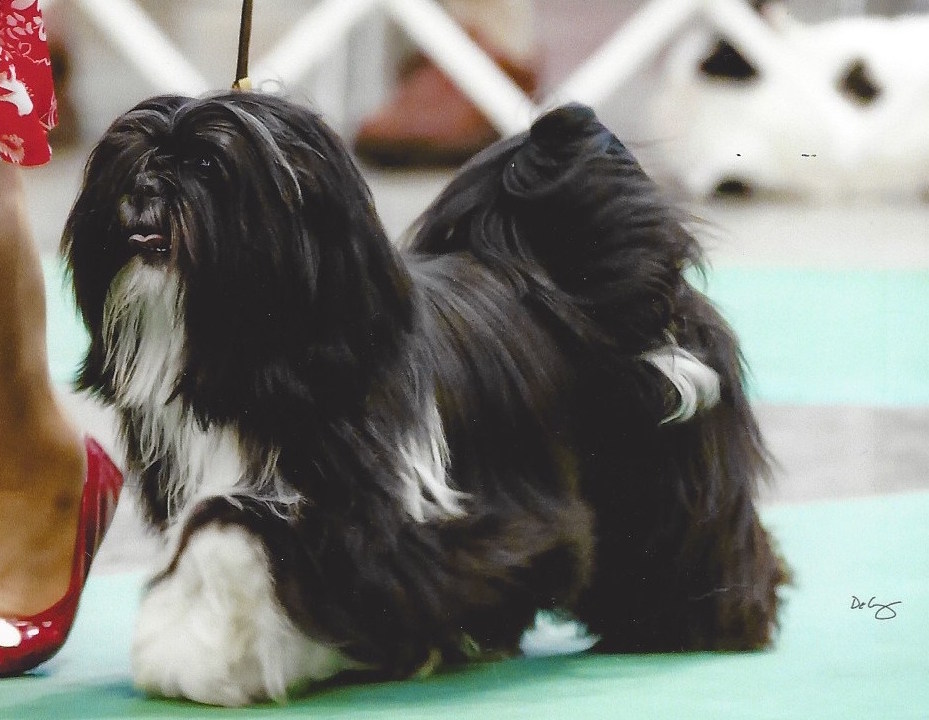 See Bekka's pedigree.

Bekka earned the last points for her championship 11 days after her first birthday. This black beauty began her show career 1 day after age 6 months and won Winners Bitch three of the four days at her first show weekend! She was off to a great start.

Here are photos of Bekka as she grew up. This is Bekka at ages 7 weeks (left) and 3 months (right).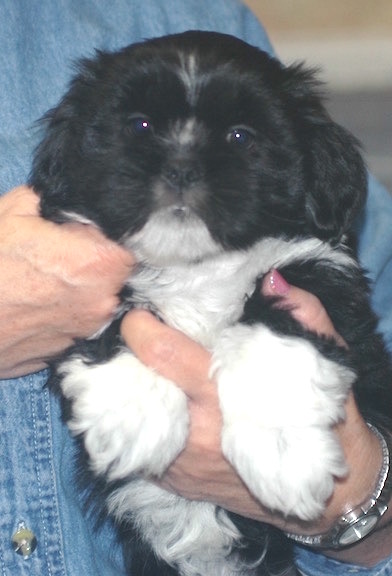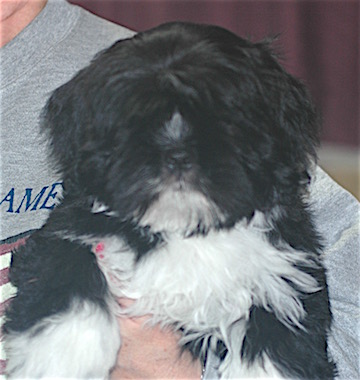 Here is Bekka at age 6 months, after winning the points at three of her first four shows.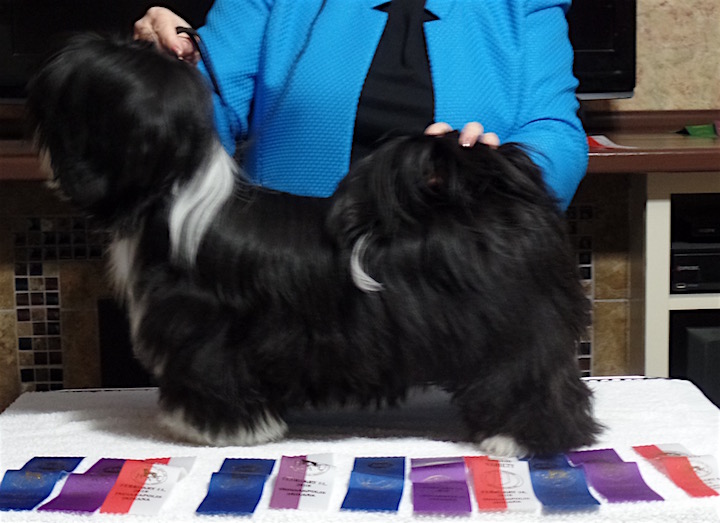 Bekka finished her champion with a 5 point major and a 4 point major. Here are the photos of each.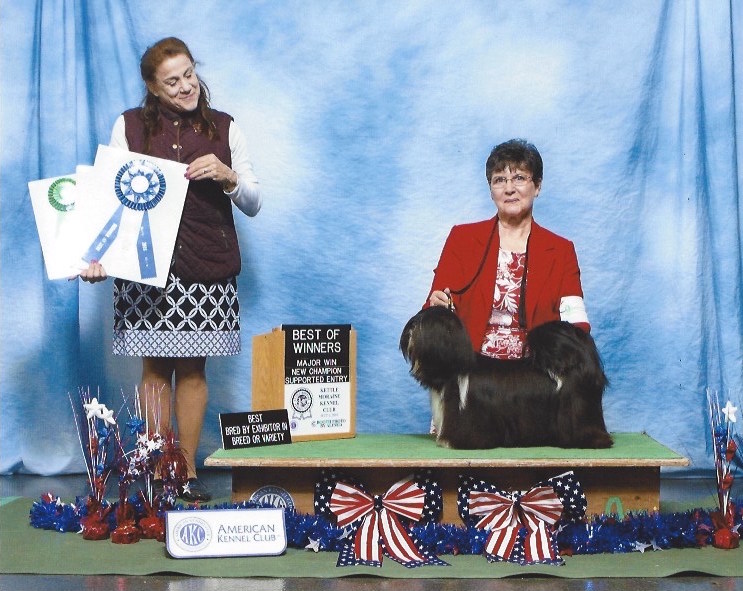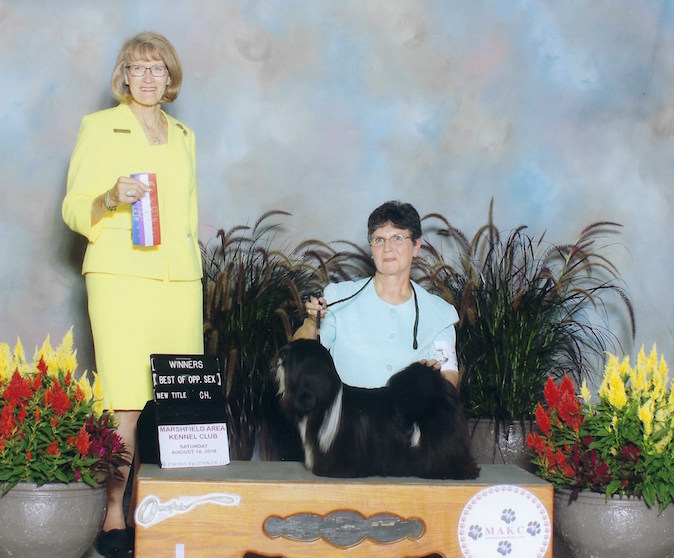 Bekka the Beautiful!!
We are so proud to have bred such a lovely Lhasa!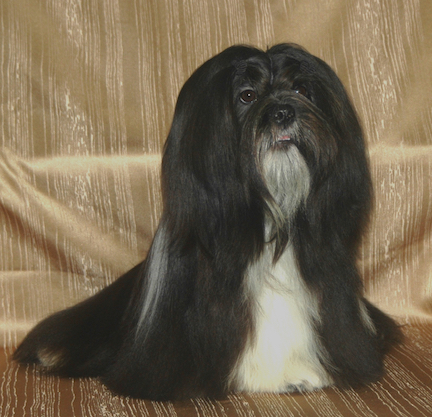 -----------------------------------------------------------------------

Meet Bekka's parents: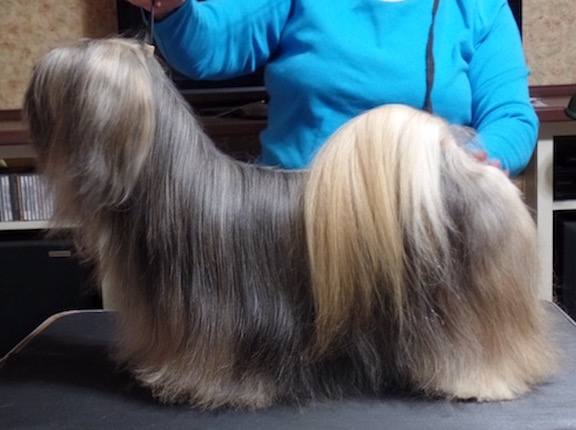 Sire: GCH CH Mon Ami's Late Night Shadow (left) and Dam: CH Joyslyn JaMa Dancing By The Light of The Moon (right)

Back to Pedigree Directory