Joyslyn's Moon Shadows
Joyslyn's Moon Shadows ("Chance")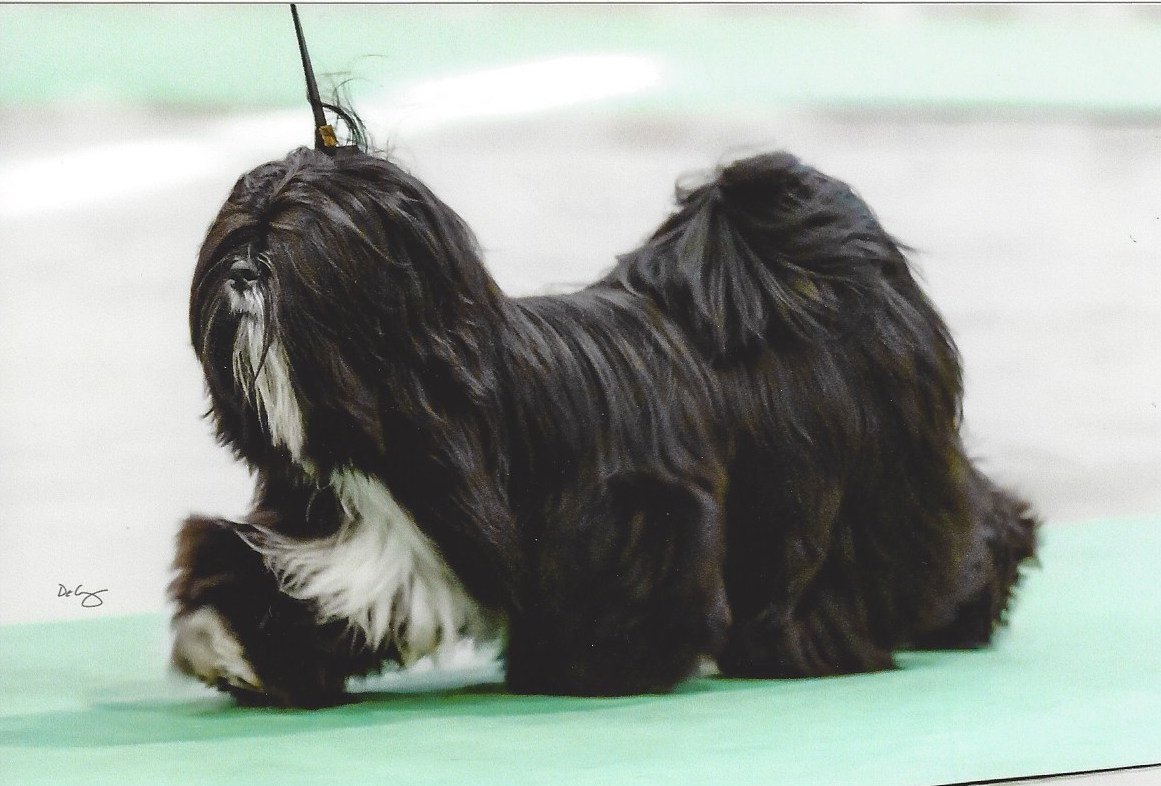 See Chance's pedigree.

Chance is a Lhasa with LOTS and LOTS of coat! Even when he was a young puppy, I could see that this guy was going to be a coat factory! His beautiful cloak of hair is not only profuse but also shiny. Very pretty! Chance is not only beautiful to look at, he is a joy to be around. He is full of fun and love. You can't help but love this silly boy!

Here are photos of Chance as he grew up. This is Chance at ages 5 weeks (left) and 9 weeks (right).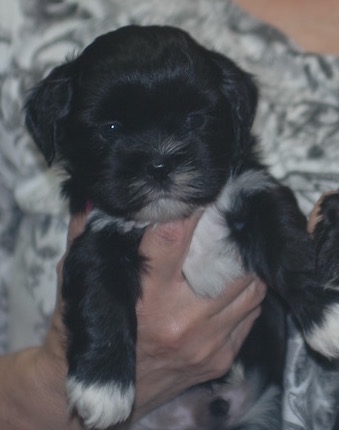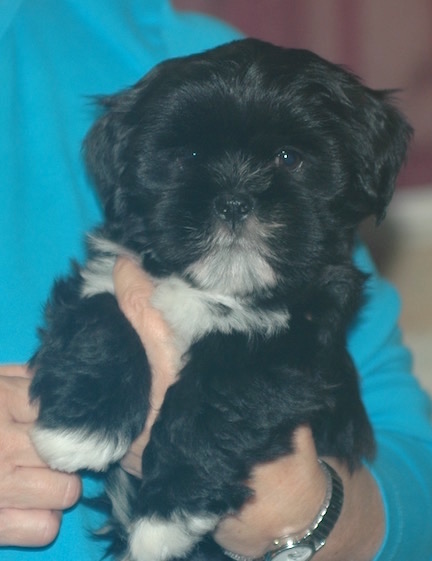 Here is Chance at age 6 months (left) and 11 months (right). Look at that pretty neck and level topline!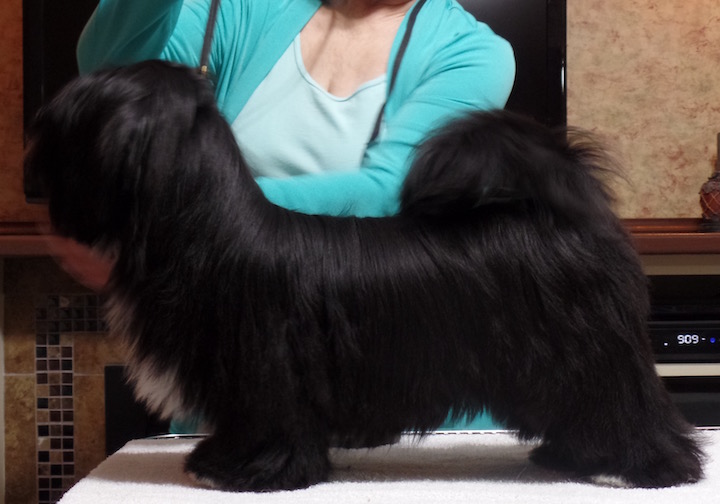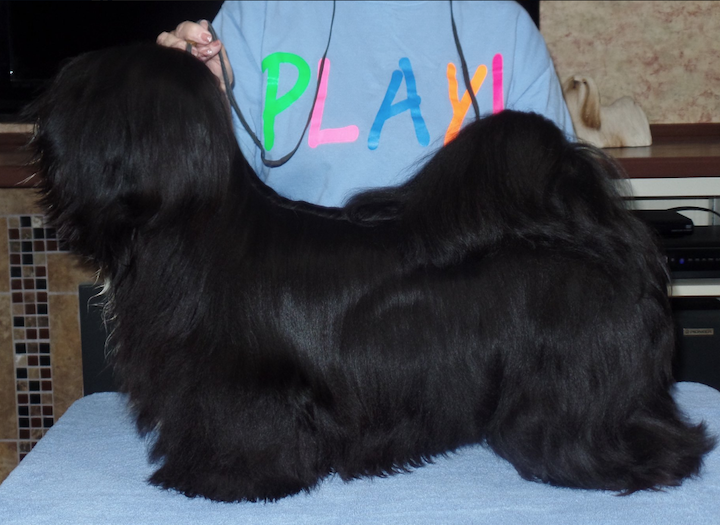 Below: A photo taken of Chance's first major (on left) and another taken the day he finished his championship (on right).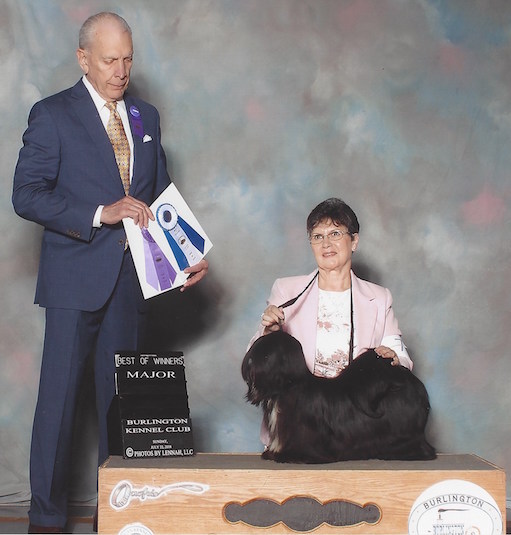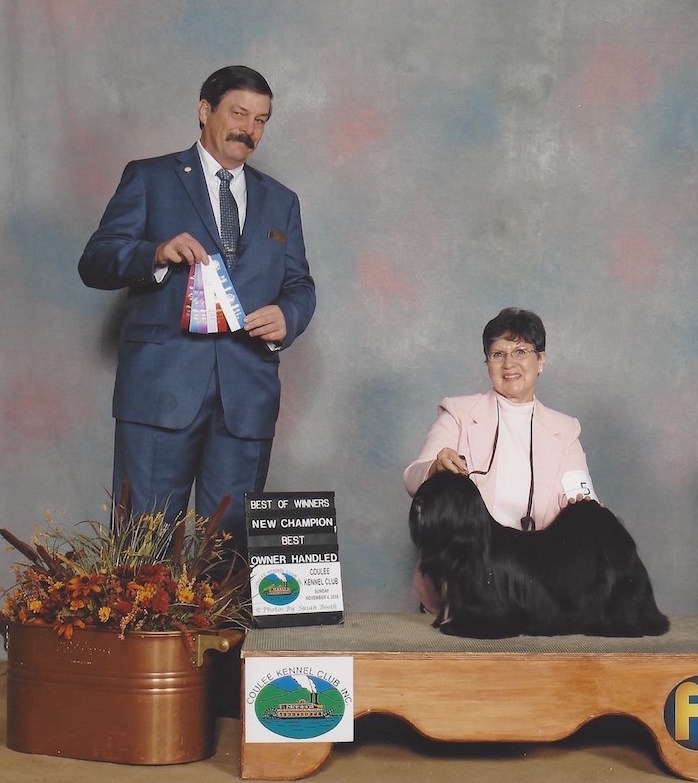 --------------------------------------------------------------------------------

Meet Chance's parents: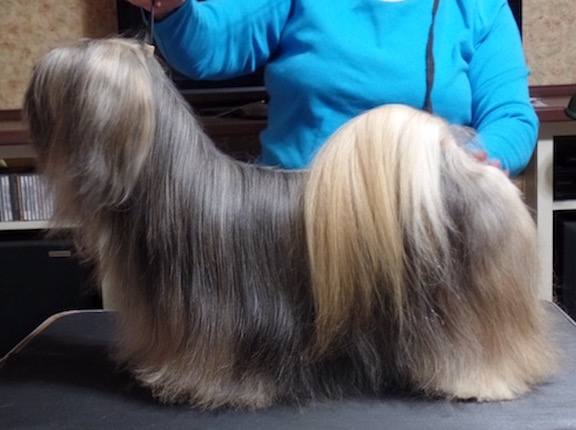 Sire: GCH CH Mon Ami's Late Night Shadow (left) and Dam: CH Joyslyn JaMa Dancing By The Light of The Moon (right)

Back to Pedigree Directory