Joyslyn's Moon Shadows
Joyslyn's Moon Shadows ("Chance")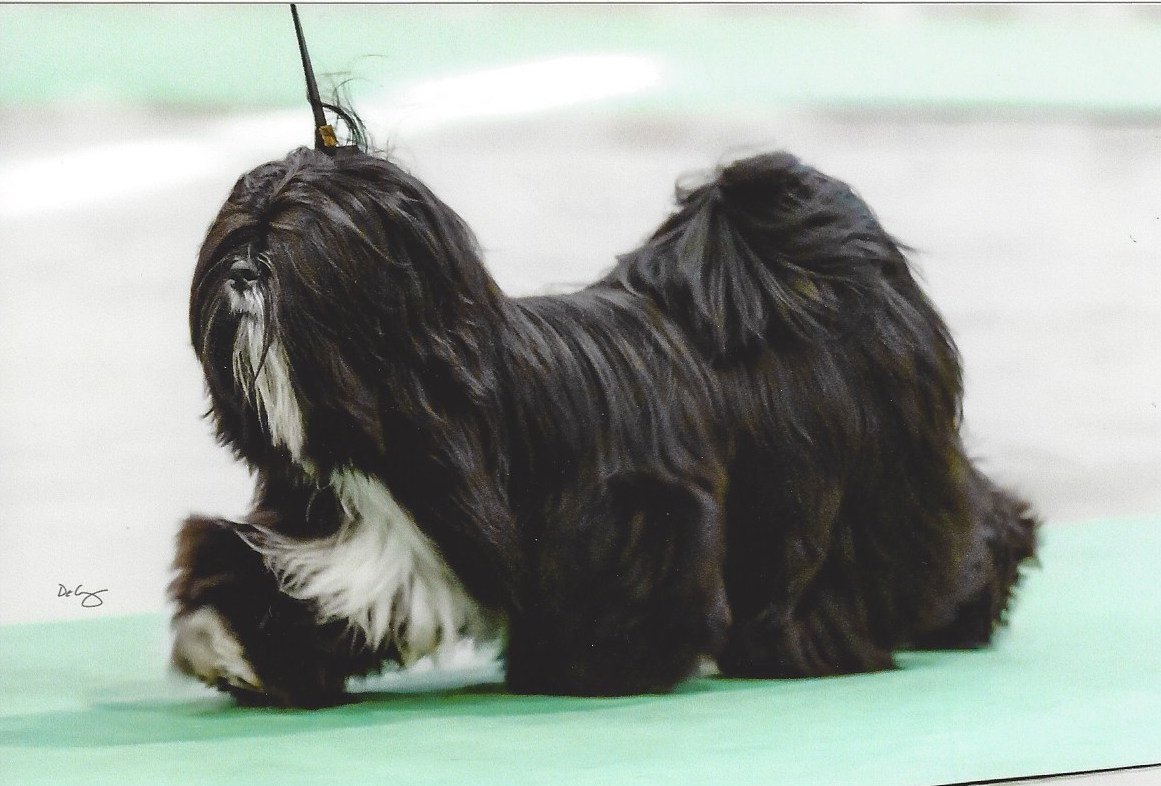 See Chance's pedigree.

Chance is a Lhasa with LOTS and LOTS of coat! Even when he was a young puppy, I could see that this guy was going to be a coat factory! His beautiful cloak of hair is not only profuse but also shiny. Very pretty!

Here are photos of Chance as he grew up. This is Chance at ages 5 weeks (left) and 9 weeks (right).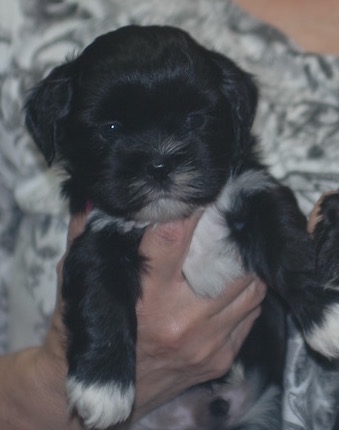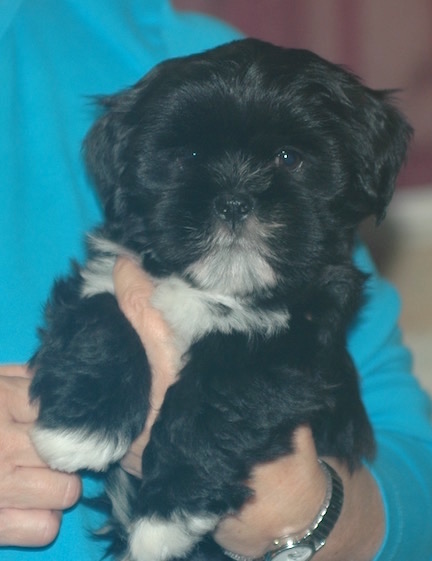 Here is Chance at age 6 months (left) and 11 months (right). Look at that pretty neck and level topline!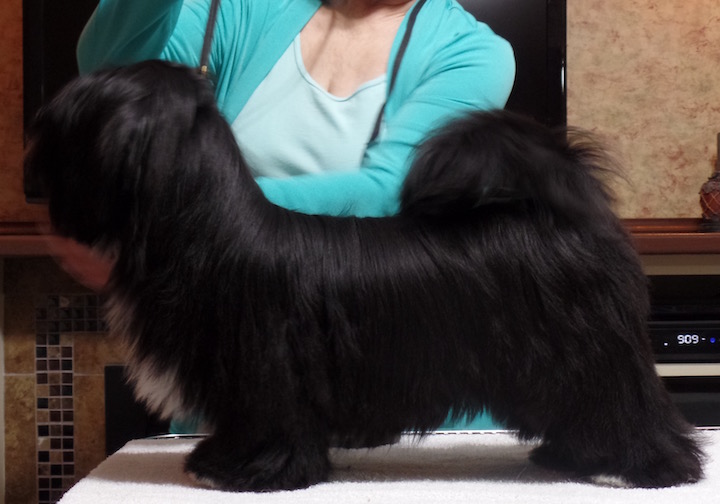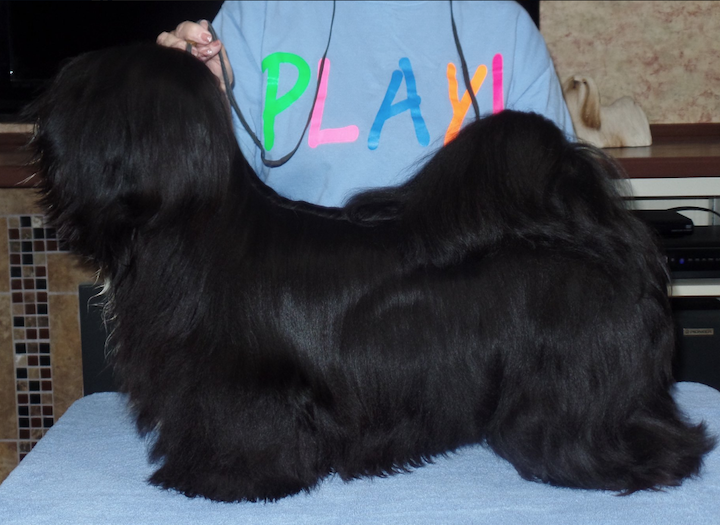 Below: A photo of Chance's first major.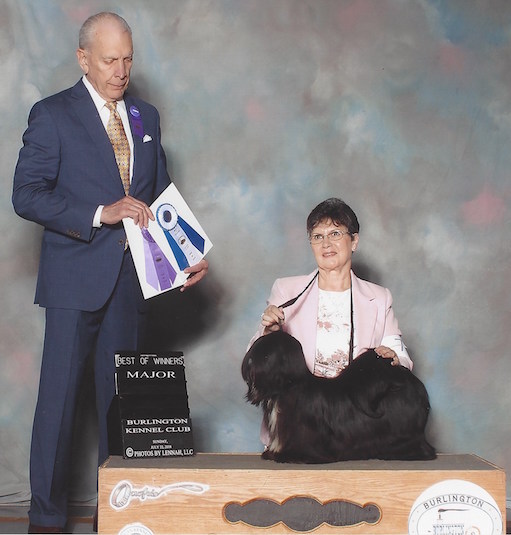 --------------------------------------------------------------------------------

Meet Chance's parents: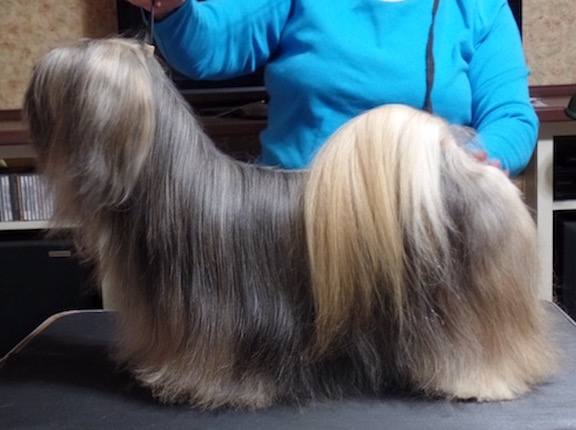 Sire: GCH CH Mon Ami's Late Night Shadow (left) and Dam: CH Joyslyn JaMa Dancing By The Light of The Moon (right)

Back to Pedigree Directory