Ch. Joyslyn's Heart Song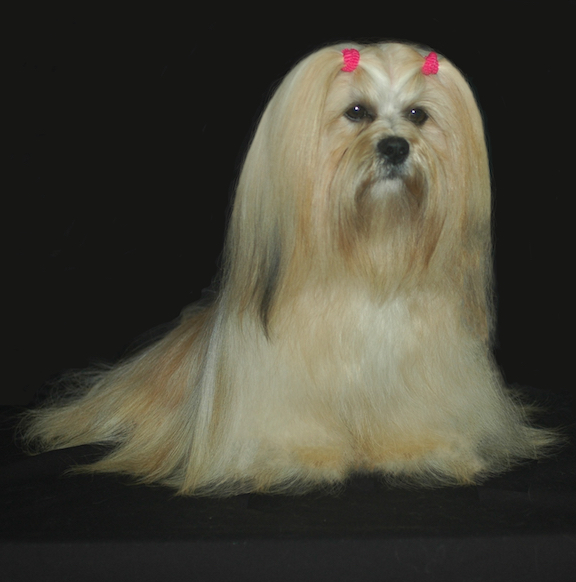 See Kimmi's pedigree


Ch.Joyslyn's Heart Song, whom we call "Kimmi," seemed born to show. This lovely little girl began by taking Best of Breed then Non-Sporting Group 2 at age 4 months at a match show. She then went on to take Best of Opposite Sex at a Beginner Puppy Show two weeks later. Then, at the beginning of December, at age 7 months, she walked into the ring at her first point show and won a three-point major. The next day she won again, this time a four-point major. The next day, she repeated her winning ways, earning another 4 point major! We sat out the winter, and when Kimmi was 10 months old, she attended her second show weekend. Again, this lovely Lhasa girl caught the judges' eyes and she was again awarded back to back major wins and earned her AKC championship! We are so proud of her achievements. Best of all, Kimmi has a sweet, fun-loving disposition, always ready for play and mischief!
Photos of Kimmi
This one was taken when she was 6 weeks old.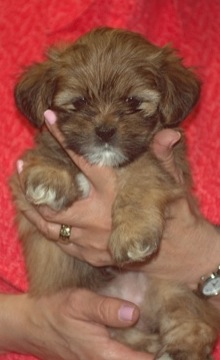 Here she is again, age 6 months.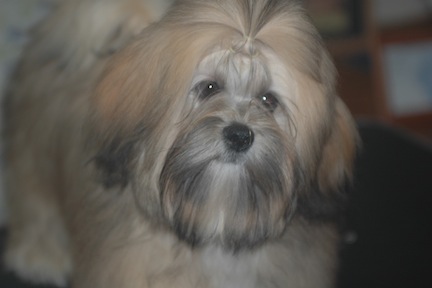 Kimmi's first show weekend was so exciting. Her performance and the results were quite impressive for such a young puppy! Here are photos of her wins.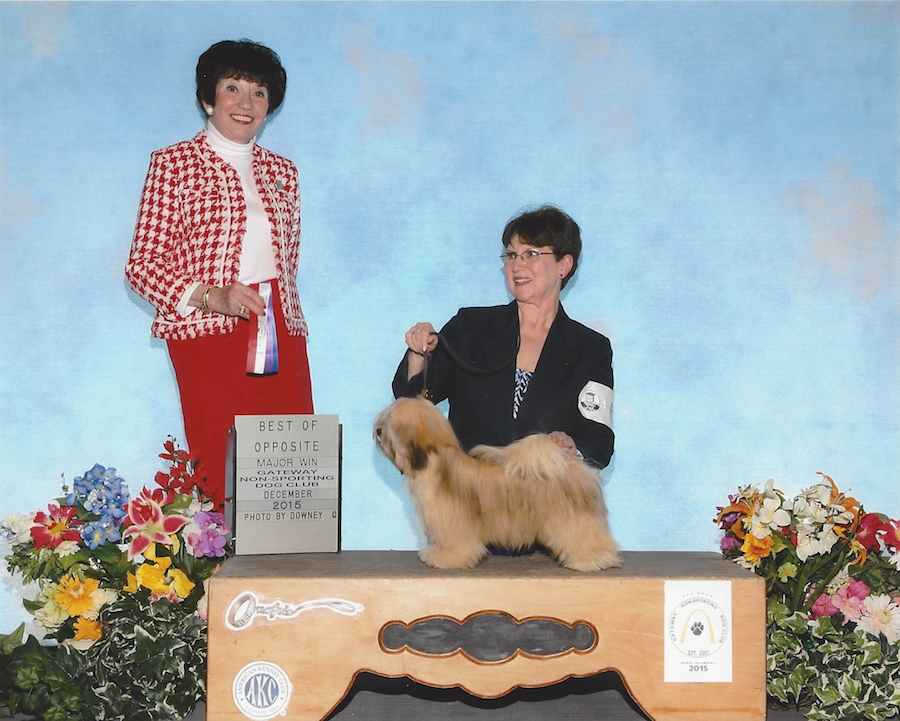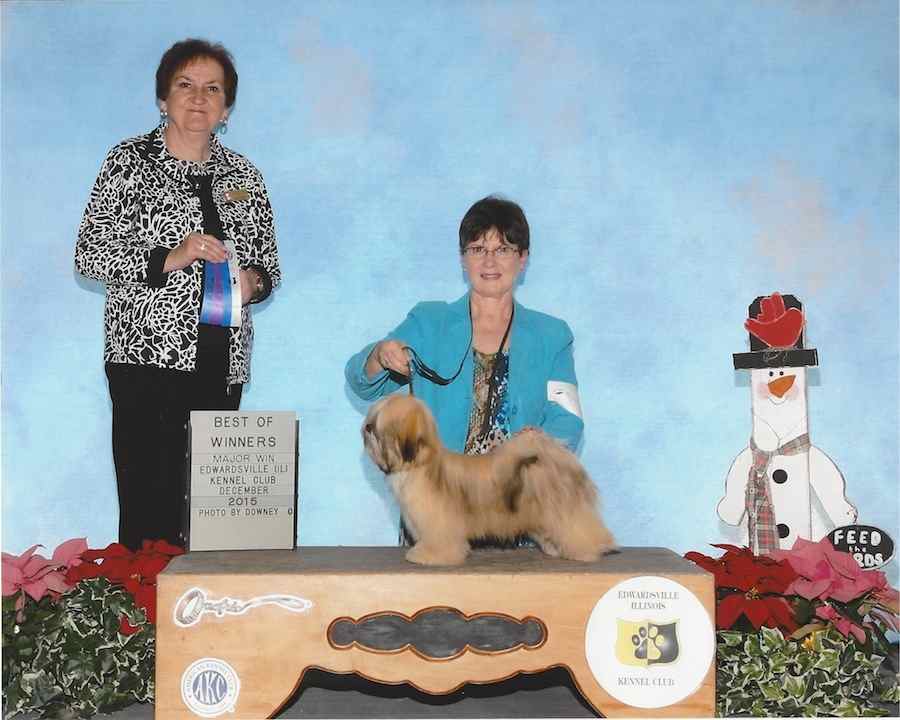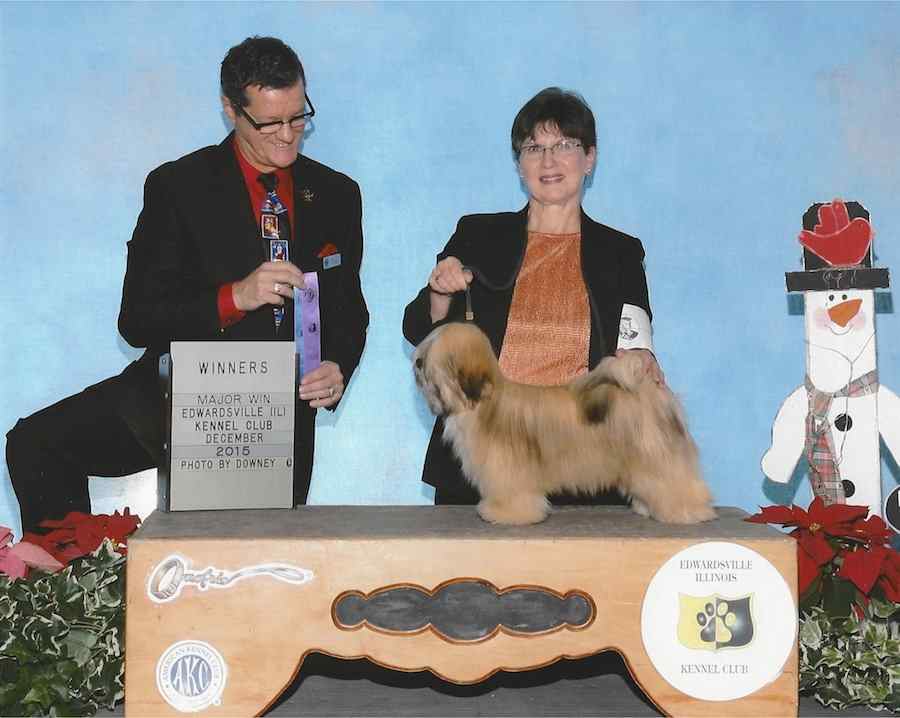 Kimmi continued her winning ways three months later, finishing her championship in two weekends, five shows, with five majors under five different judges! Are we proud? You bet!!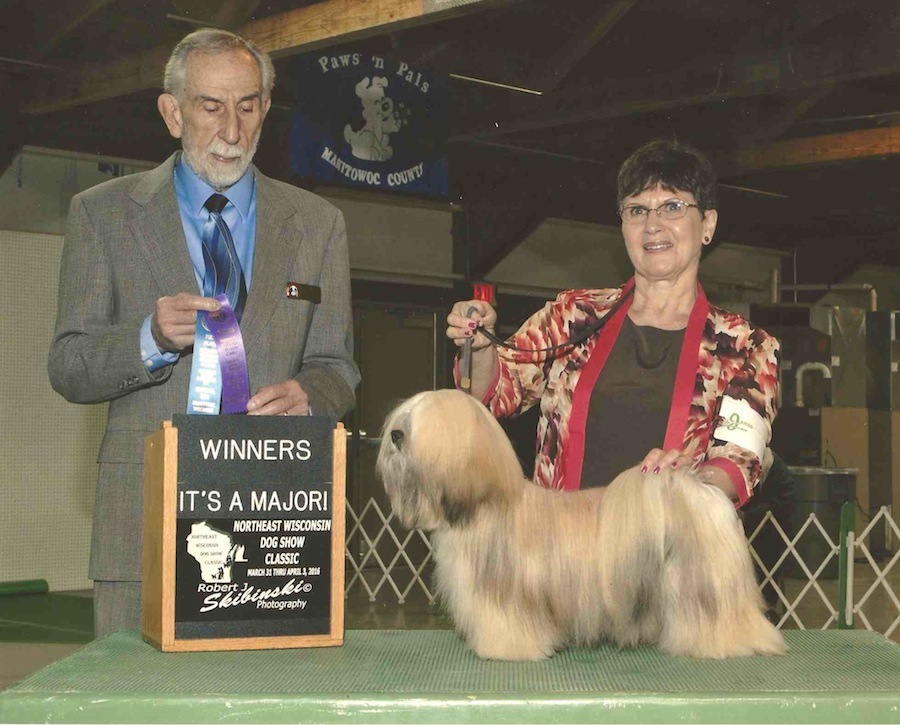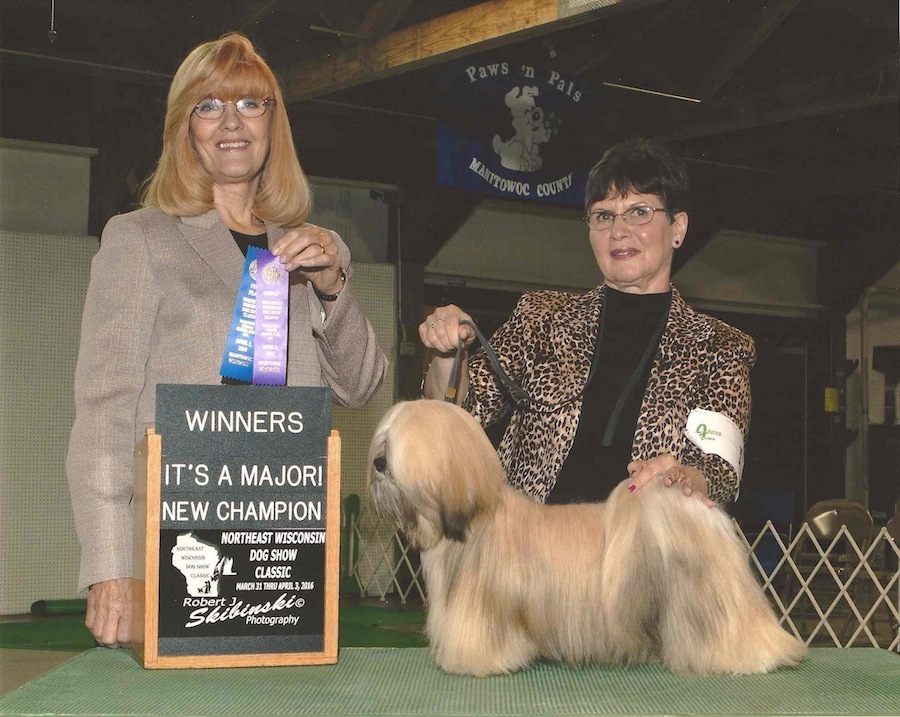 Meet Kimmi's Parents: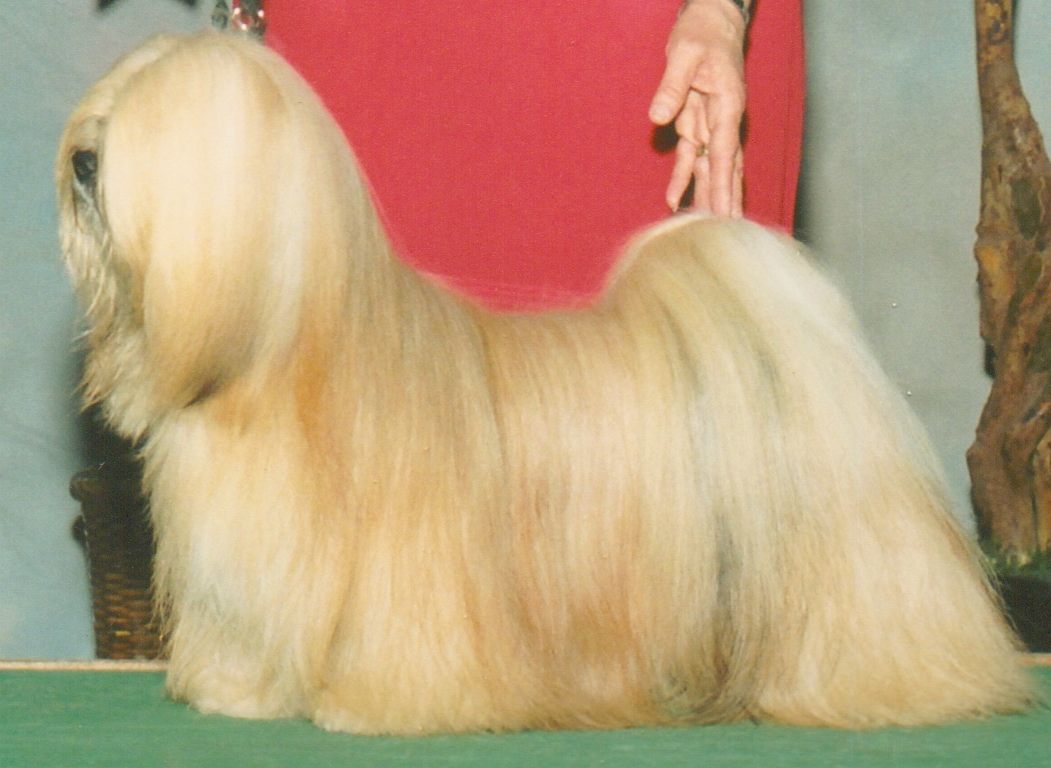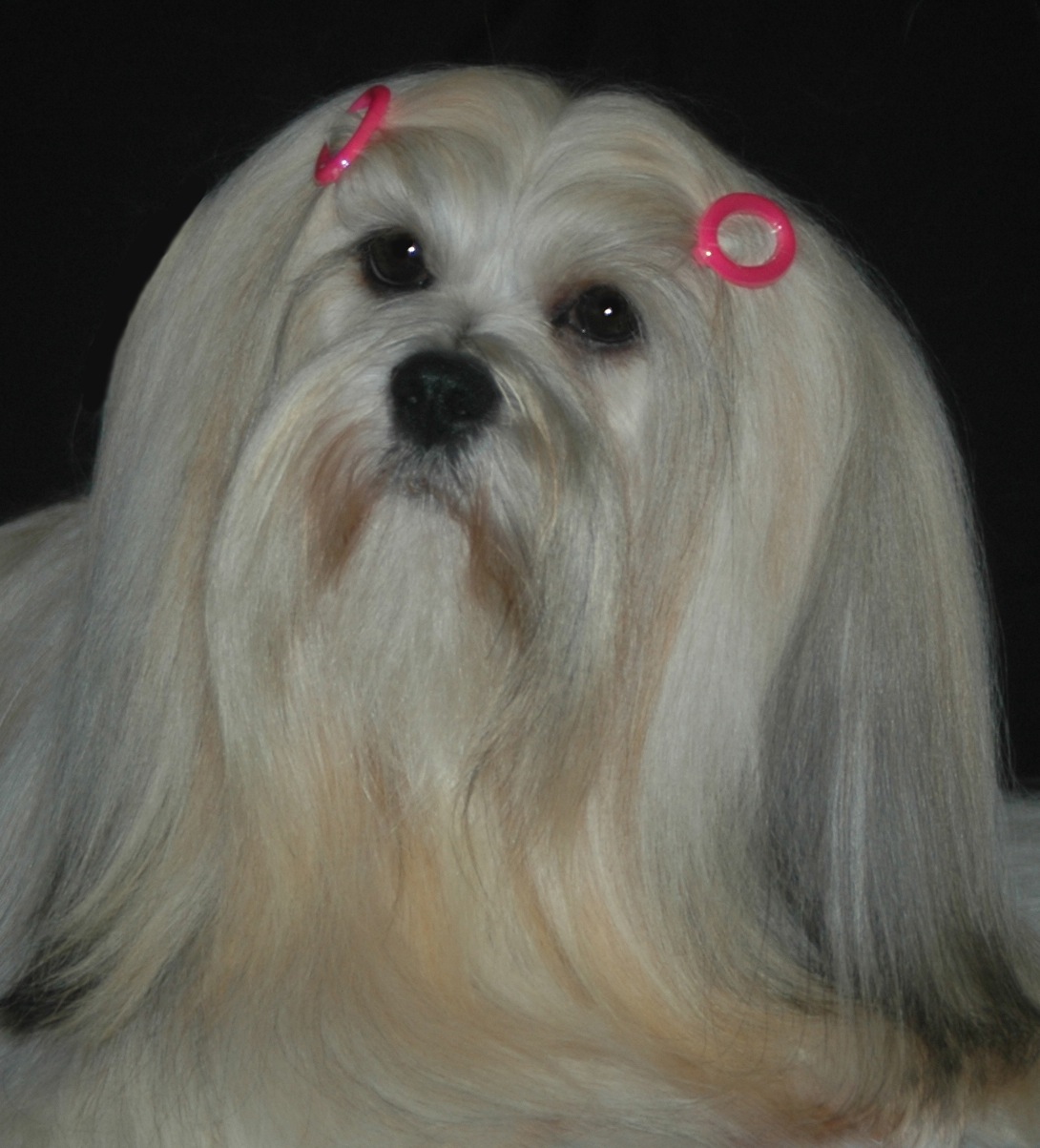 Her sire, GCH. Joyslyn's Heartbreaker (left) and her dam, Ch. Joyslyn's Moonlight Magie (Right)
See Kimmi's pedigree