GCH. Joyslyn Mi Toya Wind Walker, ROM

GCh. Joyslyn Mi Toya Wind Walker ROM, May 2011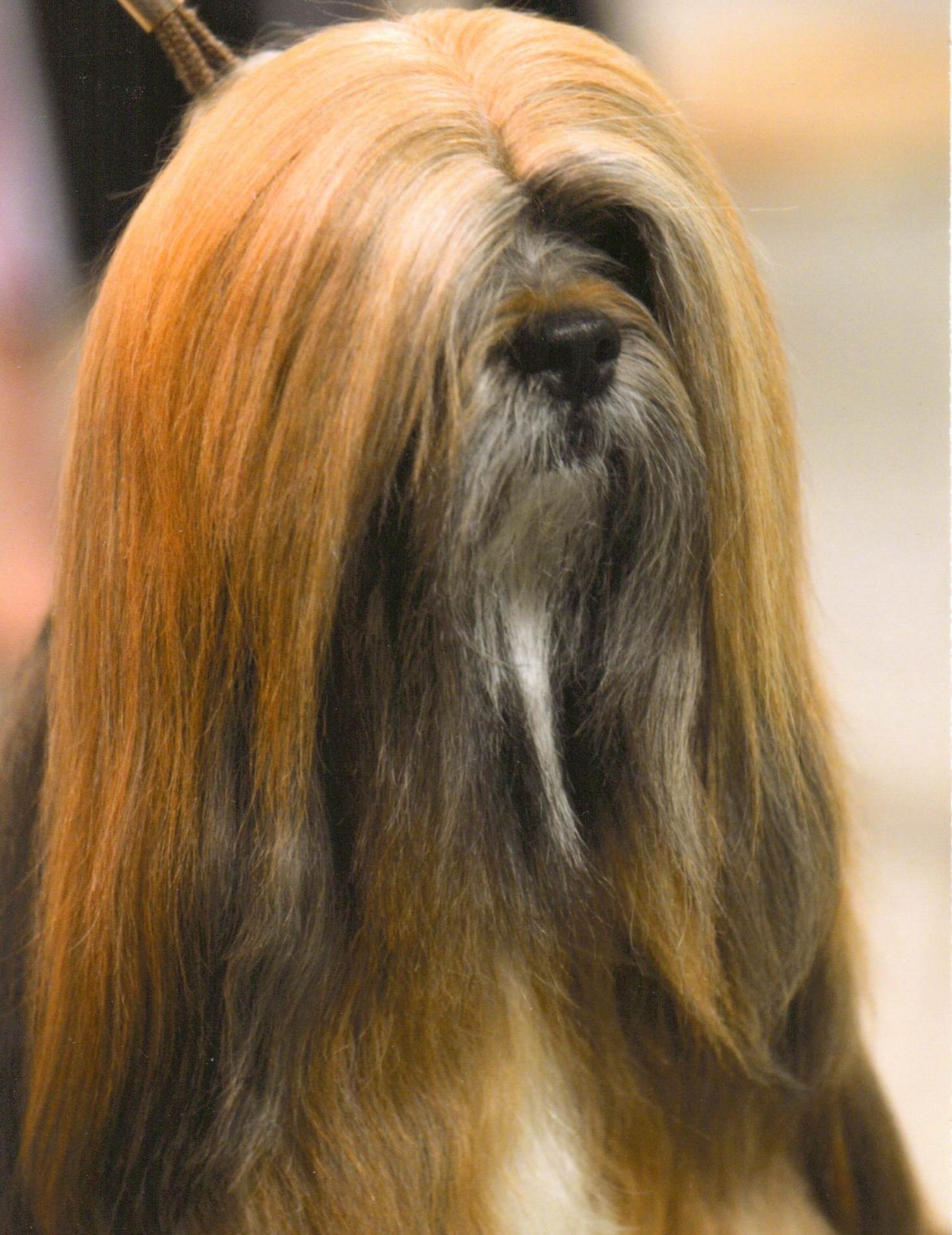 Walker was the Winner's Dog at the 2003 American Lhasa Apso Club's National Specialty! He received Awards of Merit at the 2003, 2004, and 2005 ALAC National Specialties. He took BOS at the 2006 ALAC Regional Specialty. From 2007-2010, he ranked in the Top 20 in both breed and group points. Are we proud of this guy? You bet!!!
Walker as a puppy (about 3 weeks old).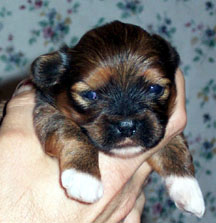 Left: Age 12 months after winning his first major. Right: Age 14 months, Winners Dog at the 2003 ALAC National Specialty.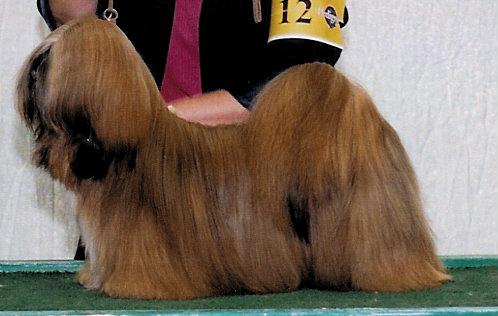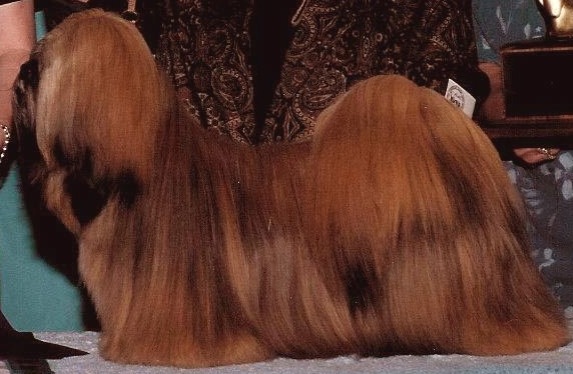 Walker with owner, Joyce Johanson.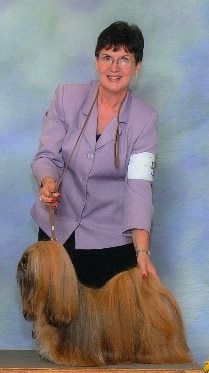 Walker after taking a Group 1 at the Burlington Iowa show in August 2009. Age 6 years, 11 months.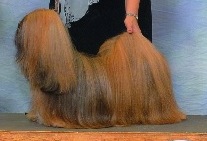 Walker earned his Grand Championship in July 2010, just two months before his 8th birthday!
Walker in the Group ring in Bloomington, Illinois, May 2011, age 8.5 years. Walker retired from the show ring in 2012.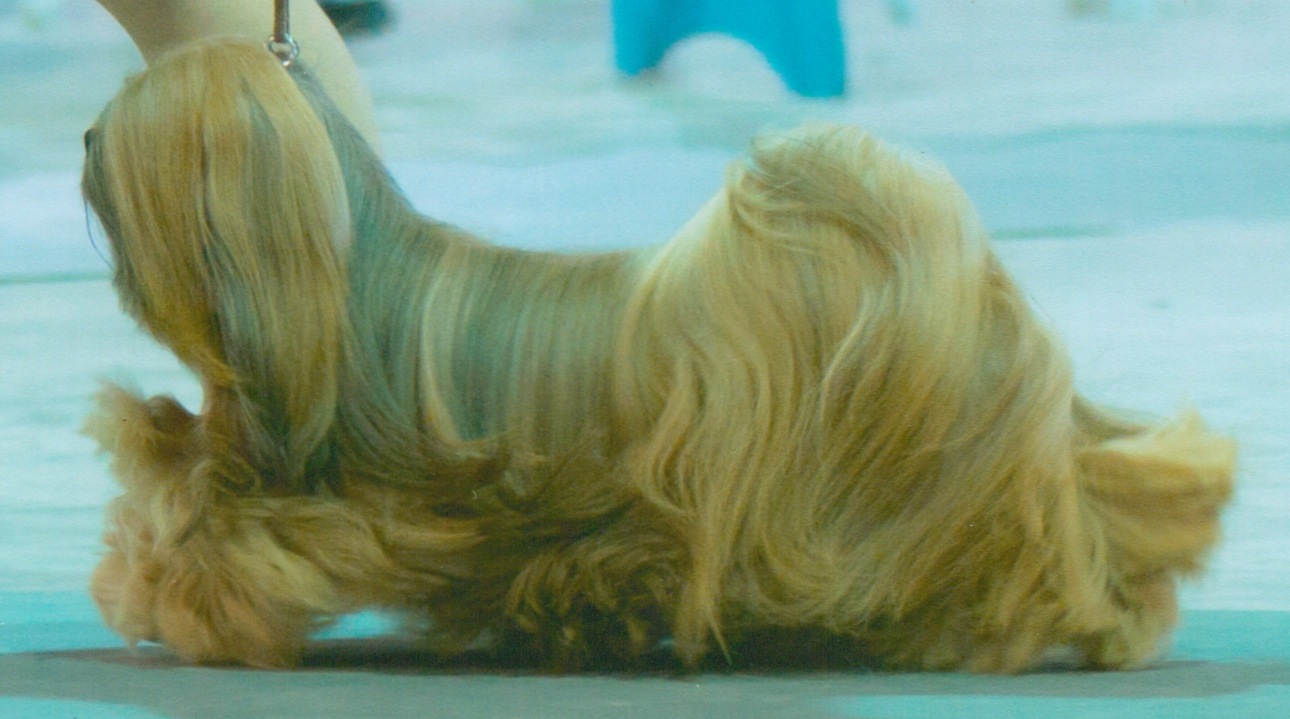 Meet Walker's Parents:
Left: Walker's Sire, Ch. Mi Toya Hole N One (Divot). Right: Walker's Dam, Ch. Mi Toya Joyslyn Dust N the Wind (Windy).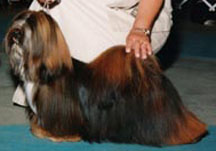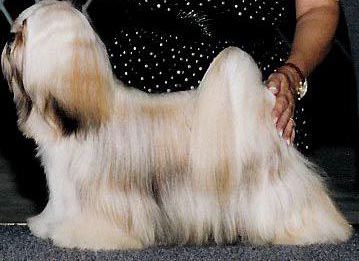 Back to Pedigree Directory